Seasonal Survival Smackdown Series!
Seasonal Survival Smackdown On Your Own, but Together.
3 Weeks of tips & seasonal sanity tools:.
3 Week seasonal survival self-care schedule
Facebook & STRAVA Group
Access to Attic Workout! (30 min booty camp)
Accountability, community & fitness!!
 +Prizes will be given out for most posting, creative movement, daily random posts & more! 
Pre-sale Price $40 till 11/23!! $45 After  Sign Up Here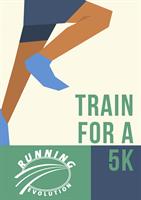 So, you are stuck at home…Welcome. With nothing else to do, now is a perfect time to start running.
This is a totally accessible way to get into the running habit.
How?
We go slow, have specific tools to help you along, and will cheer and support you.
Includes:
Let's Run: A Handbook to Learn to Start Running!
Weekly audio coaching podcast.
Weekly e-mail.
A discount for Oiselle.
1 month of access to Athletes for Yoga.
Private Facebook group for check ins.
Daily check ins
Access to the coach for questions/concerns/brags.
Weekly group coaching.
Daily recording of Boot Camp for Beginners.
NEW BONUS! Free T-SHIRT!
This is for you if you:
Want to start running.
Need to restart running.
Can walk easily for 30 minutes.
Have access to a running path or treadmill.
Want to get your fitness going.
Details:
When: Start Date 1/9
How Much: $125
SPOTS ARE LIMITED.
Where: Right Where You Are.
---
Looking for motivation to get or stay moving, get stronger, and keep up the momentum. Also, to stay sane in the crazy environment?
Includes
Weekly workout schedules
Zoom Bootcamps M-Th 8:00
FB group
Accountability
Access to coach
Details:
When: Ongoing
How Much: $60/month (This is a month to month price.)
Where: Right at your house.
Sign Up HERE!