Virtual Starting Line: Quarantine to 5k!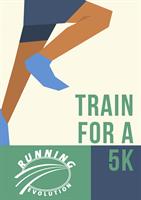 So, you are stuck at home…Welcome. With nothing else to do, now is a perfect time to start running. 
This is a totally accessible way to get into the running habit. How? We go slow, have specific tools to help you along, and will cheer and support you. 
Includes:
A starters kit. (Downloadable schedule, tips and Q&A)
Weekly audio coaching podcast.
Weekly e-mail. 
A discount for Oiselle.
1 month of access to Athletes for Yoga. 
Private Facebook group for accountabilty
Daily check ins 
Access to the coach for questions/concerns/brags.
NEW BONUS!  Weekly one on one coaching. 
This is for you if you: 
Want to start running.
Need to restart running. 
Can walk easily for 30 minutes. 
Have access to a running path or treadmill. 
Want to get your fitness going.
Details:
When: Starts 4/13
How Much: $95 o $85 sign up before 4/3. 
SPOTS ARE LIMITED. 
Where: Right Where You Are.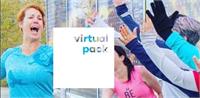 Virtual Pandemic Pack.
Looking for motivation to get or stay moving, get stronger, and keep up the momentum. Also, to stay sane in the crazy environment?
We got you!
Includes:
:30 Min Online Bootcamp (FB Live) M-Th
Weekly schedule
Weekly track workout, if you wanna get faster.
Private Facebook group for accountability and community.
Daily check ins
This is for you if you:
Want to keep running
Want to go fast.
Get stronger
Want to get your fitness going.
Details:
When: Starts 4/6
How Much: $60/month or $50 if you sign up today. (This is a month to month price.)
Where: Right at your house.
Sign Up HERE!
---
Running a 5K is a great goal – and one you can reach in just a month. You don't have to be a runner to join us. We'll start with more walking than running and gradually swap that around. Before you know it, you'll be running 5K! You'll have running buddies for commiseration (I mean camaraderie!) and a coach for technique coaching and motivation. The program also includes a training schedule, seminars, and fun! Night class starts in September in Greenlake. Noon and 6:30 on T/Th. So really…what are you waiting for? $175/4 weeks 
No classes currently  scheduled.                                                                                                                          Times, Details and Sign Up Here
---
Run and have fun with a great group. Slow paced and gentle mile increases will get you to your goal! Start at 3 miles and get up to a half marathon in 14 weeks. Join others in a fun, accessible where we run in different locations while chatting and having fun! We are training for a Snohomish Women's Half Marathon 
You get:
Saturday runs with support
High 5's and some butt-slaps
Schedule
Shirt
E-mail access to your coach
Facebook group
RockIt Class, think track work out to get you stronger/faster and sweaty Class (Every Wednesday at 11 am and 6:30)
Beautiful routes. Alki, Ravenna Park, and Lake Washington
Social Night. (that might involve cocktails)
Laughing, fun, and more #buttslaps
Duration: 14 weeks
Classes: 14 classes (Saturdays)
Sign Up: $250. $260 after 12/31
When: Jan 25th
Where: Starts at Alki! 
*Seattle area. Routes/locations vary and rotate from month to month.
---