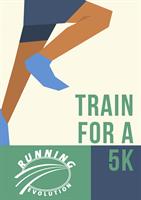 Couch to 5k from anywhere!
So, you are stuck at home…Welcome. With nothing else to do, now is a perfect time to start running. 
This is a totally accessible way to get into the running habit. How? We go slow, have specific tools to help you along, and will cheer and support you. 
Includes:
A starters kit. (Downloadable schedule, tips and Q&A)
Weekly audio coaching podcast.
Weekly e-mail. 
A discount for Oiselle.
1 month of access to Athletes for Yoga. 
Private Facebook group for accountabilty
Daily check ins 
Access to the coach for questions/concerns/brags.
This is for you if you: 
Want to start running.
Need to restart running. 
Can walk easily for 30 minutes. 
Have access to a running path or treadmill. 
Want to get your fitness going.
Details:
When: Starts 10/5
How Much: $95 
SPOTS ARE LIMITED. 
Where: Right Where You Are.
---
5k is officially crossed off your list, and you want a new challenge? A Virtual 10k class is the logical next step, and in 4 weeks, you can go from 3 miles to the magical 6.2.
Includes: 
Monday morning videos.
Training schedule.
Nutritional information
Weekly Cross-training challenges.
FB group for accountability.
E-mail access
Starts 10/5
Price: $95 4 weeks. Sign Up
Here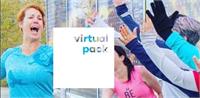 Virtual Pack.
Looking for motivation to get or stay moving, get stronger, and keep up the momentum. Also, to stay sane in the crazy environment?
Includes
Weekly workout schedules
Zoom Bootcamps M-Th 9:00
FB group
Accountability
Access to coach
Details:
When: Ongoing
How Much: $60/month  (This is a month to month price.)
Where: Right at your house.
Sign Up HERE!
---
In Person Pack: We got you!
Includes:
Saturday morning long runs (In Seattle)
Track workouts in lower Woodlawn Park Wednesday 11:00 and 6:30 p.m.
:30 Min Online Bootcamp (FB Live) M-Th
Weekly schedule
Private Facebook group for accountability and community.
Daily check ins
This is for you if you:
Want to keep running
Want to go fast
Get stronger
Be apart of an awesome/supportive group
$95/Month! Sign Up Here
---